Dear Michigan Republicans:
I wanted to take a moment out of my night to thank you for bringing out your All-Stars for tonight's State of the State address. I didn't really expect such an amazing performance but you really surprised me. I figured that without Sikkema's screaming diatribes at the podium, it'd be oatmeal and stale toast from here on out. Tonight I stand fully admitting how wrong I was.
Among my favorite moments from tonight's performance -
Bishop the Mad Scribbler
-
Man, that guy can take down notes like nobody's business. I think I might give him a call next time I head out to a live-blog. Every time the camera caught him (did he know it was being broadcast?) he was writin' like it was his job.
While we're on him, how's he feeling? He was clapping awfully slow, and it looked really painful. Maybe his jacket was too tight?
Helpful suggestions for improved performance:
Hire aide
Use Communications staff
Hit record on VCR/DVD player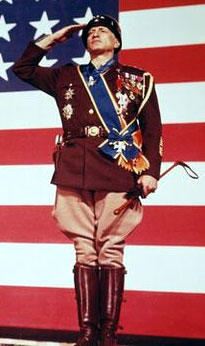 The Peanut Gallery -
Let me tell you, your guys and gals should be up for an Oscar or two. They didn't crack a single smile during some of the most uplifting and cost-cutting measures the Governor could throw your way. Stalwarts, absolute rocks free of any emotion. When the rest of the Chamber (and state) was on their feet, pumping their fists up and down and applauding, your team was holding tight, stiff in their seats, nary a smile to be found. I can only imagine what kind of training and years of angry thoughts that has to take. Hope that after you're back in the barracks later tonight you'll be sure to give them a gruff "Nice work team!" Solemnness like that deserves to be rewarded.


Helpful Suggestions for Improved Performance:
None, you definitely wrote the book on this one.
Boy George -
I could have sworn Tom George (M.D.) just got done milking Bessie and came in for a quick peanut butter and banana sandwich before running down to the Five and Dime for the latest Archie and Veronica comic. I was expecting your response to be the traditional fight fire with fire
ala
the Old Testament, but you guys really turned the other cheek and skipped right to the New Testament on this one, eh? Hmm, interesting concept you've started here, fight fire with...milk toast? Silly me, I always thought someone like Tom had a personality and speaking voice for children's books on tape, but I see now that clearly he was the B.E.S.T. choice for your response piece. You are so right, with this fiscal crisis of ours started by your boys Ken and Craig, the B.E.S.T plan really is to put up another recycling plant.
Helpful Suggestions for Improved Performance:
Consider skipping the See Spot Run series and move straight to recording Beatrix Potter, Tom's voice would make a killer Peter Rabbit.
Ditch the jacket and tie for a fuzzy yellow sweater. Nothing says recycling plants like a yellow sweater.
Keep up with the original acronyms. B.E.S.T. is a great start. Amazing what a medical degree does for the creative process huh?
Thanks again for making it such a memorable night. I look forward to the next dazzling display by your All-Star Team.
All the best,
Liberal Lucy